Pros of Using Cloud-Based Warehouse Management System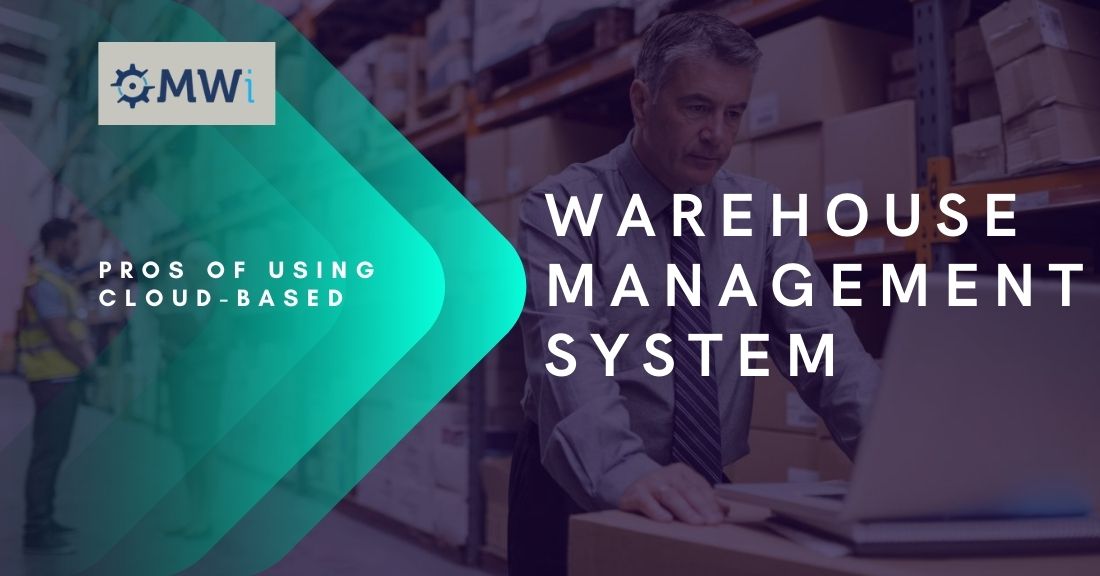 Cloud technology is gaining heights day by day. A cloud-based warehouse management system is a web-based software that is managed entirely by a WMS provider. You don't have to install and upgrade the system by yourself. With a minimum monthly subscription fee, you can avail of the software services. It means that you don't have to pay a large amount of money at a time which usually happens for traditional WMS systems. 
This software as a service (SaaS) streamlines many business operations. Keeping in view the current market challenges, you need to be updated with the latest solutions. Nowadays, SMBs are usually opting for cloud warehouse systems. Adopting a cloud warehouse management system is a great investment. It offers multiple benefits to the business, due to which many businesses prefer. To know more check on eo 14028.
Let's get to know what these benefits are. 
No Restriction of Updating WMS
For a traditional on-premises WMS, you will have to keep on upgrading and maintaining it timely. Whereas for cloud-based WMS, the situation is the opposite. As we talked about earlier, this system is managed by a vendor, so you don't have to upgrade it from time to time. The software vendor is responsible for dealing with the up-gradation of the system. 
This benefit saves much of your resources. You don't have to spend time and money on updating WMS. Instead, using cloud WMS will be updated by the software vendor. So, go for cloud WMS and always have an updated system. 
Normally, you should choose the WMS that shouldn't put you in trouble with implementing the software. If you take a look at the traditional WMS's implementation process, then it is lengthy. It can even take months to implement. On the other hand, cloud WMS is an ideal solution to reduce the implementation process. 
If you are going to have a cloud WMS, then you will experience an easier implementation process. Based on your customized solution and other environmental factors, the procedure can be executed within weeks. It refers to an organization that can have a better ROI with cloud WMS. 
A cloud-based WMS not only allows the harnessing of new technology but also has features of multiple systems. Cloud WMS possesses features of other systems as well, like warehouse execution systems and warehouse control systems. By just having a cloud-based warehouse management system, you can have additional features through which you can enjoy certain benefits. 
Hence, it is better to have a cloud WMS instead of multiple types of warehouse management systems. Within a single system, you can enjoy numerous benefits of the other WMS as well. 
Compared to other traditional systems, cloud WMS enables you to respond to further business requirements. There are software and systems which can't have integrations. Whereas with a cloud-based automated warehouse management system, you can have updates as per the market conditions. It has the capacity to be integrated with further plugins and systems. 
This scalability allows you to enjoy various benefits within a system. There is no need to change the system again and again. Within one system, you can have all such advantages. It can help you achieve a competitive advantage and be ready for further environmental challenges.  
If you prefer to use a cloud-based WMS, it would be beneficial in terms of costs. First off, you don't have to bear software installation costs. Subsequently, there is no software maintenance cost. More than that, you don't have to pay IT administrators to handle the technical issues. 
Software vendors manage all sorts of modifications. You don't have to bear heavy fees for software installation. You can pay the charges through monthly fees. If you tend to use cloud-based automated warehouse management solutions, it unfolds numerous cost advantages. You don't have to bear additional reinstalling and reconfiguration charges etc. 
Cybersecurity is a matter of concern for web-based systems. The same goes for the cloud WMS. It needs a high level of cybersecurity like ScoutDNS. Unlike other on-premises WMS where you have to ensure cybersecurity, cloud WMS makes you free from this issue. Cloud software vendors are responsible for providing a safe and secured platform for customers' data. 
They ensure cybersecurity measures and protocols to safeguard customers' information. Thus, making use of cloud-based WMS pose no threat to cybersecurity issues. If still, you have any concerns, then coordinate with the software provider and ask him about the cybersecurity matter. 
Accurate Inventory Details
With a fully functioned WMS at hand, you can have accurate details of inventory. Without going for manual inventory calculation, this procedure will become automated. You can have correct inventory details within no time. This will save your labour time and effort. 
Moreover, knowing how much inventory is left in the stock will make your order fulfilment process efficient. Order fulfilling time will be reduced, and thereby you can achieve customer satisfaction. It will help you compete with other renowned competitors. Thus, a warehouse management system becomes indispensable for a business. 

Using a cloud, WMS will not allow you to forecast inventory levels but simplify the flow of operations. By accessing the stock details within seconds, you will generate the reports in a customized way. You will be free from the hassle of entering data again and again. By using the stored data within the system, you can create reports using the available formats instantly. 
You could share the reports with the stakeholders easily. This software is quite easy to use and is equipped with robust features. Its centralized database tool for generating reports simplifies your tasks to a greater extent. 
Parting Words
After going through certain benefits of the warehouse management software, we hope that you will make it a part of your organization. In this case, MWI Solutions can be your companion and provide you with the best warehouse management solution. They have the right fully-featured warehouse system through which you manage your warehouse in a better way. Visit our home page for more information.