Choosing the Right Managed Cloud Service Provider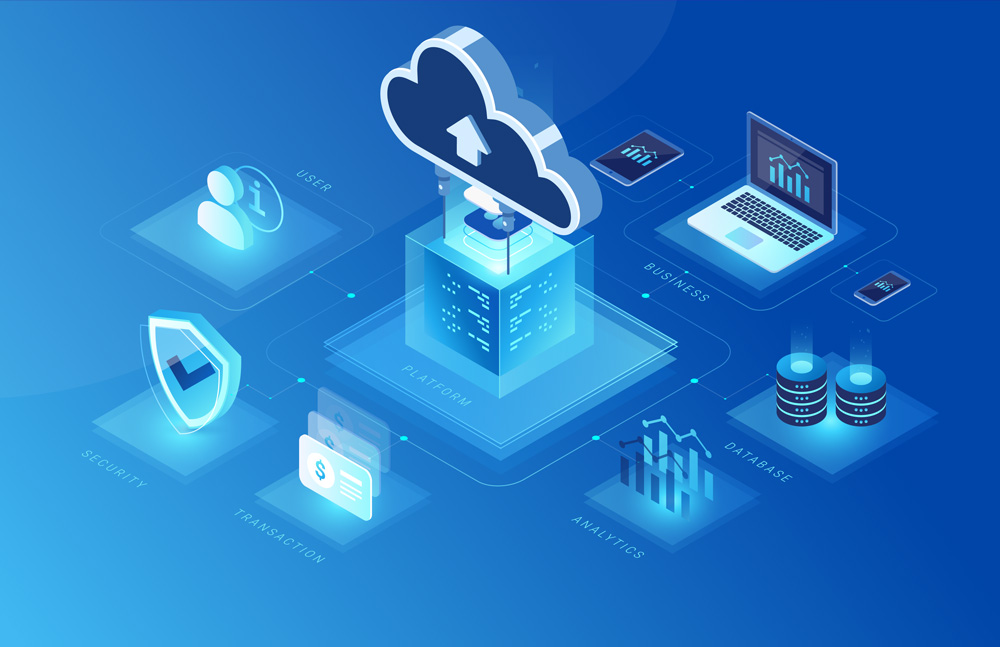 In today's fast-paced and competitive business landscape, companies are constantly looking for ways to modernize their IT infrastructure and applications. One effective approach is to leverage managed cloud services offered by providers such as AWS, Google Cloud, or Microsoft Azure. These cloud service providers offer a range of benefits, including scalability, flexibility, and cost-efficiency. However, with numerous options available, it can be challenging to choose the right managed cloud service provider that aligns with your organization's specific needs. In this blog post, we will discuss some key factors to consider when selecting the right managed cloud service provider.
1. Assess your requirements and objectives
The first step in choosing the right managed cloud service provider is to assess your organization's specific requirements and objectives. This includes evaluating your current IT infrastructure, understanding your business goals, and identifying any unique challenges or constraints. Clearly defining your requirements and objectives will help you narrow down the list of potential service providers and focus on those that can best meet your needs.
For example, if your organization requires high-performance computing and complex data analytics, a provider with advanced capabilities in these areas, such as AWS, might be a good fit. On the other hand, if your focus is on machine learning and artificial intelligence, Google Cloud's expertise in these domains might be more suitable.
2. Consider security and compliance
Security is a critical aspect of any IT infrastructure, and when it comes to managed cloud services, it becomes even more important.When selecting a managed cloud service provider, it is crucial to consider the security measures they have in place to protect your data and applications. Look for providers that have robust security protocols, including encryption, access controls, and regular security audits.
In addition to security, compliance requirements may also be a concern for your organization. Ensure that the managed cloud service provider you choose can meet any industry-specific compliance standards, such as HIPAA for healthcare or PCI DSS for payment processing. They should have the necessary certifications and processes in place to ensure compliance and data protection.
3. Evaluate scalability and flexibility
One of the key advantages of using managed cloud services is the ability to scale your infrastructure and applications as needed. Consider the scalability and flexibility options offered by the cloud service provider. Can they easily accommodate increases in demand or changes in your business requirements? Look for features such as auto-scaling and load balancing that can help you optimize your resources and ensure high performance.
Furthermore, evaluate the flexibility of the provider's offerings. Do they offer a wide range of services and tools that can support your unique requirements? Can you easily integrate with other cloud services or third-party tools? It is important to choose a provider that can adapt to your evolving needs and provide the necessary flexibility to drive innovation.
4. Assess cost-efficiency
Cost is another important factor to consider when choosing a managed cloud service provider. While managed cloud services can offer cost savings compared to maintaining your own infrastructure, it is essential to understand the pricing models andcalculate the total cost of ownership. Look for providers that offer transparent pricing and provide tools to help you estimate and manage your costs effectively. Consider factors such as data transfer fees, storage costs, and any additional charges for add-on services.
Additionally, consider the value that the provider brings in terms of cost optimization. Do they offer cost management tools or recommendations to help you optimize your cloud spend? Look for providers that can help you identify cost-saving opportunities and make informed decisions to maximize your return on investment.
5. Assess vendor support and service level agreements (SLAs)
Reliable support and service level agreements (SLAs) are crucial when it comes to managed cloud services. Make sure to evaluate the level of support provided by the cloud service provider. Do they offer 24/7 support? What is their average response time for resolving issues? Look for providers that have a strong track record of customer satisfaction and provide proactive monitoring and troubleshooting services.
In addition, review the SLAs offered by the provider. SLAs outline the level of service and uptime guarantees that the provider commits to. Ensure that the SLAs align with your business requirements and that there are adequate provisions for compensation in case of downtime or service disruptions.
Managed Cloud Choosing the right managed cloud service provider is a critical decision that can greatly impact the success of your IT infrastructure and applications. By considering factors such as expertise, security, scalability, cost-efficiency, and support, you can make an informed decision that aligns with your business goals andprovides the necessary foundation for growth and innovation. Remember to thoroughly evaluate each provider and consider your specific needs and requirements before making a final decision.