How to plan your Tour with your friends?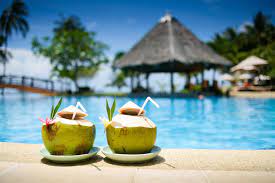 Trip planning can be difficult even when traveling alone, but when you add a few other people to the mix, things can become even more complicated. The good news is that a little planning and open communication before you leave—and even before you book your trip—can help reduce stress and make sure everyone gets the trip they want.
Have you and your friends decided it's time for a vacation? Nothing compares to discovering new places and cultures with your favorite travel companions. When you travel with friends, you can make vivid memories, strengthen bonds, and laugh together while having a good time. Also, when you're gathered with friends around snacks, wine, and a stack of travel brochures, the planning process is a lot more enjoyable.
A group trip, unlike traveling alone, necessitates careful planning to ensure that everyone has a good time. In this post, we'll provide advice on how to plan an unforgettable trip with friends. You'll enjoy the process and, most importantly, the trip!
Two Creeks Crossing Resort is a serene and picturesque retreat nestled in the heart of nature. Surrounded by lush greenery and flanked by two gentle creeks, this enchanting resort offers guests a tranquil escape where they can indulge in luxurious amenities and immerse themselves in the beauty of the natural lands
5 Tips for Planning Tour with your friends
It's enjoyable to share the wonder with friends while exploring a medieval castle or hiking through a rainforest. Whatever your interests are, the following tips will make planning a breeze, even if everyone has different interests.
1.  Choose the right friends and set expectations from the start.
Let's start with the obvious: you can be friends with a wide range of people, but that doesn't mean you'll make good travel companions. Choosing your travel companions wisely and being upfront about your expectations can mean the difference between a memorable group trip and one you can't wait to forget. So, how do you know if you'll get along if you've never traveled together?
Consider your interests, your budget, and your personality. That doesn't mean you have to agree on everything, but consider where you can appreciate the differences and where they might cause friction.
2.  Be honest about your financial situation.
Money can cause a lot of resentment among friends, especially if your financial expectations for the trip differ. Tell your friends if you can only afford a hostel dorm but they want to stay in a resort. There's no point in going into debt to please someone else.
Be honest about how much money you can afford to spend and how you prefer to spend it right away.
3.  Consider how you will choose your destination.
Deciding on a destination might be the toughest part of this whole trip-planning process. How do you pick a location that everyone likes and is reasonably priced?
Things to think about before deciding on a vacation destination;
When a traveler's mind wishes to visit the beaches, mountains, or forest, there is nothing to say. However, understanding how to plan a trip successfully requires selecting the appropriate destination based on the season.
Determine the best time to visit each destination. The best time to visit beaches and mountains is usually different.
When selecting a destination, keep the cost in mind. Some locations are more enjoyable to visit on a luxury budget than others. Traveling to a luxury destination during the shoulder season (a few weeks before or after the official "busy season") can result in significant savings on hotels and flights. If you want to enjoy a luxurious vacation then I prefer Dubai. Dubai is considered to be the best place for tourists because it has the most luxurious hotels, large shopping malls, and a variety of activities and experiences such as indoor theme parks and an underwater zoo. Voyage Dubai has fantastic nightlife and culture.
Traveler safety is a primary concern that people should address before starting on their journey.
Accessibility or lack thereof is another factor that can influence whether or not a person chooses to visit a particular location. To support the tourist influx, popular destinations generally have a large number of daily flights, trains, and good highway infrastructure.
4.  Use the right tools to find cheap airfare.
There are a few tools you can use to find the best deals, especially if your travel dates and destinations are flexible.
Sky scanner has a convenient "Search Everywhere" feature that displays the cheapest flights from your airport during the date range you specify.
5.  Start planning in advance.
When it comes to finding cheap flights, the more people involved, the slower the planning process can be. Because the sweet spot for the best airfare prices is two to eight months in advance, you'll want to start looking for flights as soon as possible, especially if your dates and destination are fixed or you're traveling during peak seasons, such as the summer or holidays
If your dates and destination aren't set and you're willing to go wherever there's a good deal, talk with your friends ahead of time about what dates you're all available so you can cut down on back-and-forth and quickly jump in a great deal when you see one.