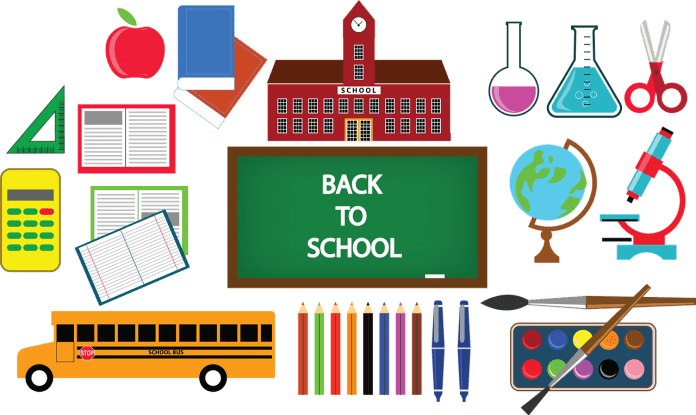 Preschool in Noida refers to a place that provides educational service and takes care of the child. You know that children spend a lot of time in preschools. So, childcare should be responsive to the requirements of kids, and teachers should be flexible in their approach to teaching.
When you search for the best preschool in Noida, you look for the best facilities. But do you know which facilities you should look for? Do you know certain facilities are significant for a better growth curve for your child? Let's check them out.
Salient Features of Preschools of International Schools of Noida: 
Libraries– Libraries are a significant source of pieces of information. There can be a room or a dedicated space where students can look for colorful and bright books. The essential aspect is that such spaces should be kid friendly so that they wish to visit them again and again. The book racks should be low in height so that kids can easily grab a book of their choice. As you know, the library helps to inculcate reading habits that can be of great use as the   child grows up because it adds to knowledge and improves communication skills and   vocabulary. Students who go to playschool are at the budding stage and therefore   whatever habits they get, it generally sets the tone for their entire life.
Creative area – Creativity comes in many ways. It doesn't necessarily mean drawing or painting. The creative zone is a space where your child's mind can be most creative. It is a place where your kid can play and learn at the same time and develop skills and interests. The area should be spacious so that they can roam around and perform many activities in the same place. For example, there can be clay, recycled items, newspapers so that students can form new things with their ideas and imagination. The creative area includes a dramatic play area, drawing area, clay playing area, lego building area, etc.
Open space classroom– One of the trendiest things nowadays are open space classrooms. Earlier, students used to sit at a fixed place and listen to teachers. But do you think it helps in the overall growth of a child? A child's mind works best when it is given freedom and a chance to explore things independently. So open classrooms are good concepts, but the only drawback is noise in outer space, which can be minimized using furniture and absorbents. So when you go to visit a play school for your child, make sure you get these things.
Outdoor play area– Playing any kind of sports needs an open space that is outside the classrooms. Outdoor games are helpful in physical as well as mental growth. Kids who participate more in activities like biking, running, and jumping tend to be more creative, active, and fun-loving.
Nature Corner– If a play school has a place where students can feel connected to nature, it is an added advantage. The students are taught about the preservation of nature by growing saplings. Students not only enjoy such activities but also become more responsible towards the environment.
Passionate teachers– Teachers are the role models who spend maximum time with the kids. So just qualifying is not enough. Faculty must have the experience of dealing with small kids. You can take feedback from the current batch about the teachers so that you can decide.
Noida International School 
There are plenty of playschools in Noida, but very few of them would have all these features. So choose a Noida International School that helps in the overall development of your child. International play schools adhere to global standards and focus on boosting the creative side of your child. It can be difficult for you to choose a preschool initially, but as you do more and more research, everything becomes clear.
Conclusion
 When you look for a preschool, make sure you decide in advance because getting admissions in preschools is not a cakewalk nowadays. You have to look for the nook and corner of the school to give your child the best experience.