Breathe Easy: The Importance of AC Cleaning in Dubai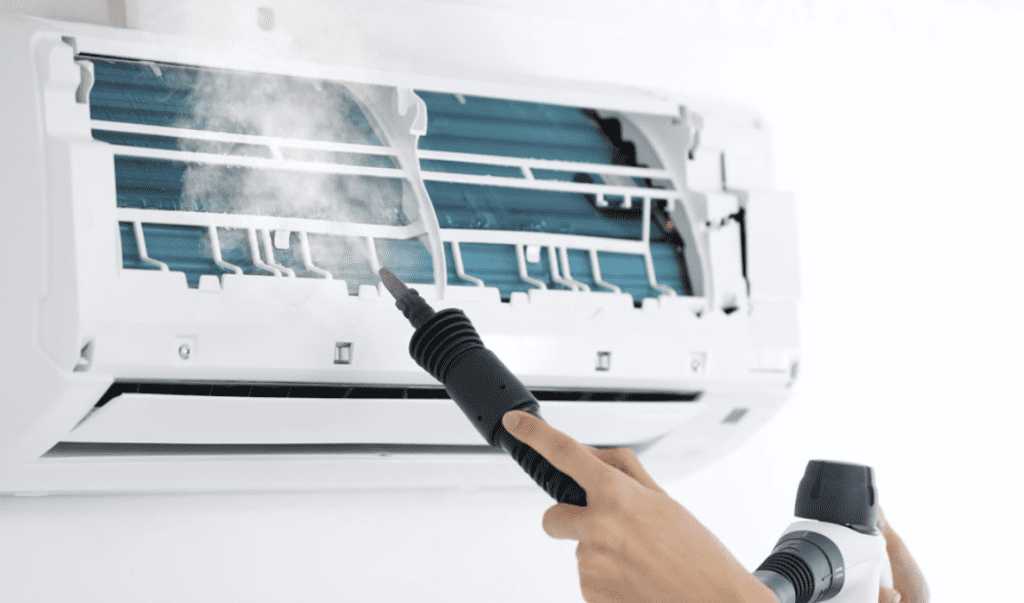 Dubai, a city known for its towering skyscrapers and scorching desert heat, relies heavily on air conditioning systems to provide relief from the extreme temperatures. However, in the face of constant use and the dusty environment, AC units can accumulate dirt and debris, leading to reduced efficiency and potentially harmful indoor air quality. In this article, we'll delve into the crucial aspects of AC cleaning in Dubai, emphasizing its significance, benefits, and practical tips for ensuring clean and healthy air.
Understanding the Significance of AC Cleaning
1. Battling Dust and Allergens
Dubai's arid environment makes it susceptible to dust and allergen accumulation. Without regular cleaning, these particles can accumulate in the AC system, leading to reduced indoor air quality.
2. Prolonging the Lifespan of Your AC Unit
Dirt and debris can clog filters, coils, and other components of an AC unit, leading to increased strain on the system. Regular cleaning helps maintain optimal performance and extend the lifespan of the unit.
3. Enhancing Energy Efficiency
A clean AC unit operates more efficiently, consuming less energy. This translates to lower electricity bills and reduced environmental impact.
4. Improving Indoor Air Quality
Clean filters and coils result in better indoor air quality, reducing the risk of respiratory issues and allergies for occupants.
Benefits of Regular AC Cleaning
1. Improved Cooling Performance
A clean AC unit can operate at peak performance, ensuring efficient and effective cooling even during the most scorching months of summer.
2. Energy Savings
Well-maintained units consume less energy, resulting in lower electricity bills and a reduced carbon footprint.
3. Preventing Costly Repairs
Regular cleaning helps identify and address minor issues before they escalate into major, expensive repairs.
4. Healthier Indoor Environment
Clean filters and coils contribute to better indoor air quality, reducing the risk of respiratory issues and allergies for occupants.
Practical Tips for Effective AC Cleaning
1. Regularly Clean or Replace Filters
Filters should be cleaned or replaced every one to three months, depending on usage and environmental factors. Clogged filters can lead to reduced airflow and strain on the AC system.
2. Clean Coils and Fins
Dust and debris can accumulate on the evaporator and condenser coils, reducing the unit's ability to absorb and release heat. Regular cleaning of coils and fins is essential for optimal performance.
3. Keep Surrounding Area Clean
Ensure that the area around the outdoor unit is clear of debris, vegetation, and other obstructions. This allows for proper airflow and prevents strain on the system.
4. Schedule Professional Cleaning
While DIY cleaning is crucial, professional servicing is equally important. Engage a certified AC technician for comprehensive cleaning and maintenance at least once a year.
Wrapping Up
AC cleaning in Dubai is not just a matter of comfort, but a crucial aspect of maintaining a healthy and efficient living environment. By investing in regular cleaning, you can ensure that your AC unit operates at its best, providing clean and cool air year-round. Remember to combine your own efforts with professional servicing for the best results. With the right care, your AC unit will serve you reliably and efficiently. Breathe easy, Dubai!