Unlocking Culinary Excellence: The Wet Grinder Revolution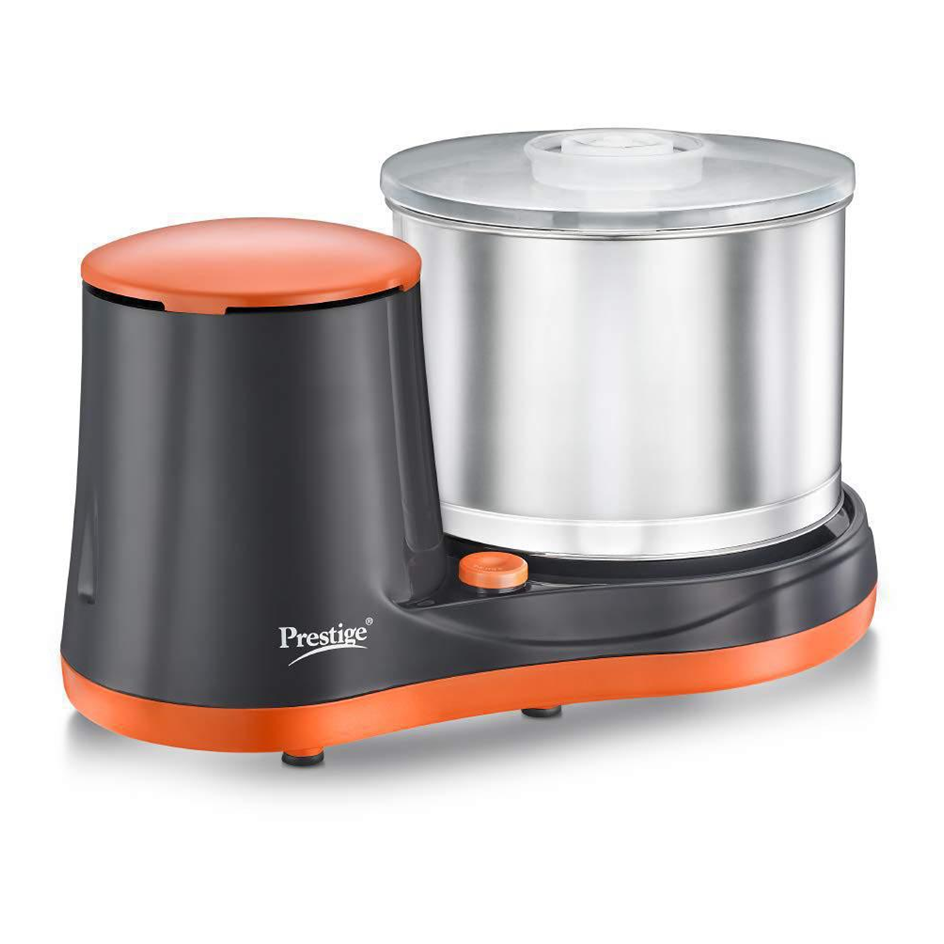 In the world of kitchen appliances, the wet grinder stands as a testament to the pursuit of culinary perfection. Whether you're a seasoned chef or an enthusiastic home cook, a wet grinder can transform your cooking experience. In this article, we'll explore the wet grinder revolution and why it's become an indispensable tool in the kitchen.
The Versatility of Wet Grinding:
Wet grinders are specifically designed for wet grinding tasks, such as making dosa batter, idli batter, and various chutneys. They excel at producing smooth and consistent textures that are hard to achieve with regular blenders or food processors. Wet grinding not only preserves the flavors and nutrients of ingredients but also enhances the taste of your dishes.
Quick and Efficient:
One of the key advantages of wet grinders is their speed and efficiency. The powerful motor and specially designed grinding stones ensure that you can grind ingredients to the desired consistency quickly. This saves precious time in the kitchen, making it easier to prepare delicious meals, especially for larger gatherings.
Uniform Grinding:
Achieving uniformity in texture is crucial in many Indian and South Asian dishes. Wet grinders excel at this task, ensuring that your batters and pastes are perfectly smooth. Whether it's for crispy dosas, fluffy idlis, or silky-smooth coconut chutney, a wet grinder delivers consistent results every time.
Preservation of Nutrients:
Traditional methods of grinding can generate heat, which may cause a loss of nutrients in the ingredients. Wet grinders, with their gentle and slow grinding process, help preserve the nutritional value of the food. This means you can enjoy healthier meals without compromising on taste.
Durability and Longevity:
Quality wet grinders are built to last. They are often constructed with robust materials, including stainless steel, which ensures their durability and longevity. Investing in a good wet grinder means you can rely on it for years of exceptional performance.
Ease of Maintenance:
Maintaining a wet grinder is relatively simple. Regular cleaning and proper care can extend its lifespan. Most models are designed with detachable parts that are easy to clean, making the maintenance process hassle-free.
Wide Range of Options:
The wet grinder market offers a wide range of options to cater to different needs and budgets. From compact tabletop models to larger, more advanced units, there's a wet grinder for every kitchen. Many models also come with additional attachments for tasks like kneading dough and chopping.
Enhancing Culinary Skills:
Using a wet grinder can enhance your culinary skills by allowing you to experiment with various recipes and traditional dishes. It opens up a world of possibilities, enabling you to explore regional cuisines and master the art of creating authentic flavors.
Eco-Friendly Choice:
Wet grinders are often considered an eco-friendly choice. Their energy-efficient design and minimal heat generation contribute to lower energy consumption, making them a greener option in the kitchen.
Trusted Brands and Retailers:
When considering a wet grinder, it's essential to choose trusted brands and retailers. Websites like Pai International offer a wide selection of wet grinders from reputable manufacturers, ensuring you get a quality product that meets your culinary needs.
Conclusion:
The wet grinder revolution has changed the way we approach cooking, especially when it comes to South Asian and Indian cuisines. Its versatility, speed, and ability to preserve the flavors and nutrients of ingredients make it an indispensable tool in the kitchen. Whether you're a professional chef or a home cook, a wet grinder can elevate your culinary creations and help you unlock the true potential of your recipes.