Demystifying Electrical Switchgear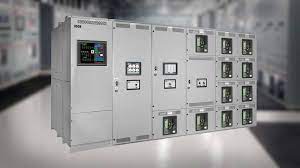 Electrical switchgear plays a vital role in ensuring the reliable and safe distribution of electricity in both industrial and residential settings. As the backbone of power distribution systems, switchgear serves as the control center for electrical circuits, protecting them from overloads, short circuits, and other potentially hazardous situations. In this article, we will delve into the world of electrical switchgear, its components, functionalities, and its importance in maintaining a steady and secure power supply.
Understanding Electrical Switchgear:
Electrical switchgear refers to a collection of devices and equipment designed to control, isolate, and protect electrical circuits and equipment. It acts as a barrier between power sources and electrical systems, ensuring the safe operation of various electrical components. Switchgear is commonly found in power substations, distribution centers, commercial buildings, and industrial facilities.
Key Components of Switchgear:
a. Circuit Breakers: Circuit breakers are the heart of switchgear systems. They automatically detect abnormal electrical conditions, such as overloads or short circuits, and interrupt the circuit to prevent damage to equipment or electrical fires. Circuit breakers can be categorized into different types based on their operating mechanisms, including air, oil, vacuum, or gas-insulated circuit breakers.
b. Disconnect Switches: Disconnect switches, also known as isolators, are responsible for physically isolating circuits and equipment for maintenance or repair purposes. Unlike circuit breakers, disconnect switches do not provide any protection against electrical faults. They are used in conjunction with circuit breakers to ensure safe access to electrical components.
c. Protective Relays: Protective relays are devices that monitor electrical parameters, such as voltage, current, and frequency, and activate circuit breakers or disconnect switches in the event of abnormal conditions. They provide an additional layer of protection and enhance the overall safety and reliability of the switchgear system.
d. Instrument Transformers: Instrument transformers, including current transformers (CTs) and voltage transformers (VTs), are used to measure high currents and voltages and provide the necessary inputs to protective relays and metering devices. They step down the currents and voltages to levels suitable for accurate measurement and protection.
Types of Switchgear:
a. Low-Voltage Switchgear: Low-voltage switchgear is commonly used in residential, commercial, and small-scale industrial applications. It operates at voltage levels below 1,000 volts and includes components such as miniature circuit breakers (MCBs), residual current devices (RCDs), and distribution boards.
b. Medium-Voltage Switchgear: Medium-voltage switchgear is designed to handle voltage levels between 1,000 and 35,000 volts. It finds applications in industrial plants, large commercial buildings, and power distribution networks. Medium-voltage switchgear is typically comprised of air-insulated switchgear (AIS) or gas-insulated switchgear (GIS).
c. High-Voltage Switchgear: High-voltage switchgear is utilized in power transmission and distribution systems, operating at voltage levels above 35,000 volts. It ensures the reliable and efficient transmission of electricity over long distances. High-voltage switchgear often incorporates gas-insulated switchgear technology for enhanced performance and compact design.
Importance of Electrical Switchgear:
a. Safety: Switchgear is paramount in ensuring the safety of personnel and equipment by promptly detecting and isolating faults, preventing electrical accidents, and reducing the risk of electrical fires.
b. Reliability: Switchgear enhances the reliability of power distribution systems by minimizing downtime due to electrical faults. It enables selective tripping of faulty circuits, allowing uninterrupted power supply to unaffected areas.
c. Control and Monitoring: Switchgear provides operators with control and monitoring capabilities, allowing them to manage electrical circuits, track power
consumption, and identify potential issues. It enables efficient troubleshooting and maintenance of electrical systems.
d. Load Management: Switchgear facilitates load management by distributing power to different circuits based on demand. It allows for effective load shedding during peak periods, ensuring optimal utilization of electrical resources.
e. System Protection: Switchgear safeguards electrical systems against overloads, short circuits, voltage fluctuations, and other abnormalities. It prevents cascading failures and minimizes the impact of faults on the overall power distribution network.
f. Expansion and Flexibility: Switchgear systems are designed to accommodate future expansions and modifications in electrical infrastructure. They provide flexibility for adding or removing circuits and equipment as per evolving requirements.
Advancements in Switchgear Technology:
With the continuous advancements in technology, switchgear systems have witnessed notable improvements in terms of efficiency, safety, and automation. Some notable developments include:
a. Digitalization and Smart Grid Integration: Switchgear is increasingly incorporating digital control and monitoring systems, enabling remote operation, data analysis, and integration with smart grids. This enhances system visibility, efficiency, and reliability.
b. Intelligent Protection and Condition Monitoring: Advanced protective relays and monitoring devices offer real-time information about the health and performance of switchgear components. They facilitate predictive maintenance and early detection of potential issues, optimizing system performance and Electrical Switchgear.
c. Eco-Friendly Solutions: Switchgear manufacturers are focusing on eco-friendly alternatives, such as gas-insulated switchgear with environmentally friendly insulation gases. These solutions reduce greenhouse gas emissions and have a lower environmental impact compared to traditional switchgear technologies.
d. Modular and Compact Designs: Switchgear systems are becoming more compact and modular, allowing for easier installation, maintenance, and space optimization. Modular designs also enable faster system upgrades and replacements.
Conclusion:
Electrical switchgear is an essential component of power distribution systems, providing protection, control, and reliability. It ensures the safe and efficient distribution of electricity, mitigating risks associated with electrical faults. With technological advancements, switchgear systems are becoming smarter, more efficient, and environmentally friendly. Understanding the components, types, and importance of switchgear can help stakeholders make informed decisions regarding the design, installation, and maintenance of electrical systems, ultimately contributing to more resilient and sustainable power infrastructure.