Skincare Tips for Healthy, Radiant Skin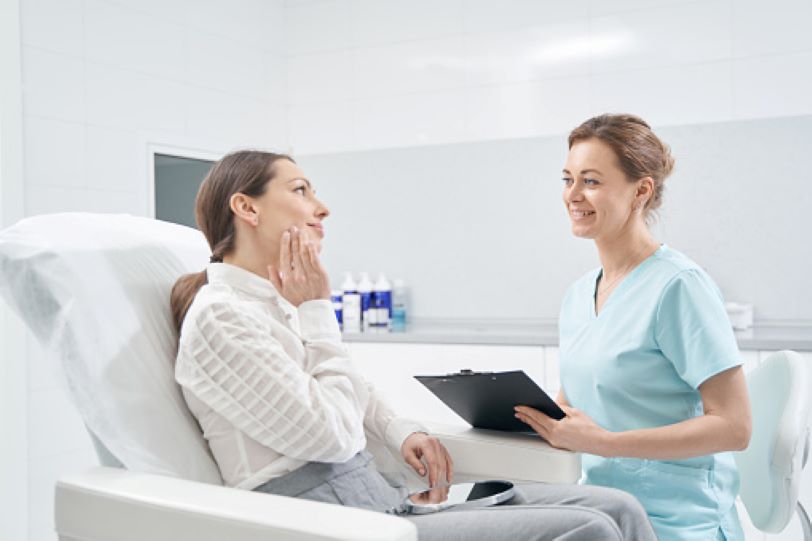 Good skincare is an essential part of maintaining a healthy, radiant complexion. Whether you have dry, oily, combination, or sensitive skin, there are tips you can follow to help keep your skin looking its best. This article will discuss some of the most crucial steps to keeping your skin looking bright and youthful.
Cleanse Your Skin Daily
Cleansing your skin helps remove any dirt, oil, or makeup that may have accumulated on your skin during the day. Choose a gentle, non-irritating cleanser suitable for your skin type and use it twice a day — once in the morning and once at night. Avoid overly hot water, as it can strip your skin of its natural oils and make it feel dry and tight.
Exfoliate Regularly
Exfoliating your skin helps remove dead skin cells, unclog pores, and improve the texture and appearance of your skin. However, you shouldn't over-exfoliate, as this can irritate your skin. Aim to exfoliate once or twice a week, depending on your skin type and sensitivity. 
Use a gentle exfoliating scrub that matches your skin type and massage your skin in gentle, circular motions, avoiding any irritated or sensitive skin.
Moisturize Your Skin
Moisturizing your skin is crucial in helping maintain its hydration levels and making your skin feel silky smooth. If you have oily skin, look for a lightweight, oil-free moisturizer, while those with dry skin may benefit from a heavier, more nourishing moisturizer. Use the product every day in the morning and evening.
Use Sunscreen Daily
Sunscreen helps protect your skin from the harmful effects of UV rays. It helps prevent sunburn, skin cancer, and premature aging. Apply a broad-spectrum sunscreen with an SPF of 30 or higher every day — even on cloudy days, as UV rays can still penetrate the clouds. Reapply every 2 hours if you're spending time outside or after swimming or sweating.
Stay Hydrated
Proper hydration makes a significant difference to the health and appearance of your skin. Aim to drink at least 8 glasses of water per day and avoid dehydrating drinks, such as coffee and alcohol. Hydrating foods like fruits and vegetables can help keep your skin looking its best while also providing skin-friendly nutrients.
Get Enough Sleep
When you sleep, your body repairs and regenerates your skin cells, which helps improve the tone and texture of your complexion. Aim to get 7-9 hours of sleep each night and avoid staying up late, which can lead to tired, dull-looking skin. Try to rest at a consistent time each evening, as constant changes in your sleeping pattern can stress your body.
Eat a Healthy, Balanced Diet
A healthy, balanced diet helps ensure your body has the nutrients it needs to build collagen and elastin — proteins that help give your skin its shape and youthful appearance. 
Aim to include plenty of fruits and vegetables in your diet, as well as lean protein, healthy fats, and complex carbohydrates. Avoid foods high in sugar and unhealthy fats, as these can contribute to skin problems like acne and wrinkles.
Use a Face Mask Once a Week
Using a face mask once a week is an effective way to enhance your skincare routine. Face masks can treat specific skin concerns or provide overall nourishment for your skin. There are many types of face masks available, including clay masks, sheet masks, and hydrating masks. 
When selecting a face mask, you should primarily consider your skin type. Choose hydrating products for dry skin, whereas oily skin benefits from clay masks. Products with salicylic or glycolic acid may be ideal if you have acne.
Reduce Stress Levels for a Better Complexion
Reducing stress levels is crucial for maintaining a healthy complexion. Stress can cause hormonal imbalances in the body, resulting in skin problems like acne, eczema, and psoriasis. It can also weaken your skin's natural defenses, leading to a dull, tired appearance. 
Some practical ways to reduce stress include stretching, meditation, deep breathing exercises, spending time in nature, and engaging in activities that bring you joy. Additionally, getting enough sleep and practicing good sleep hygiene is essential, as sleep deprivation can increase stress levels.
Exercise Frequently
Incorporating regular physical activity into your routine can benefit your skin and overall health. Exercise increases blood flow, which brings essential nutrients and oxygen to your skin, helping improve its appearance. Exercising can also help regulate hormones, leading to a clearer complexion. 
To take full advantage of the benefits of exercise for your skin, aim to engage in at least 30 minutes of moderate-intensity physical activity, such as brisk walking or cycling, at least five times a week. 
Taking care of your skin is a lifelong journey that requires a combination of proper routines, healthy lifestyle habits, and self-care. By incorporating the skincare tips mentioned above, you can give your skin the best chance of staying healthy and looking more radiant.