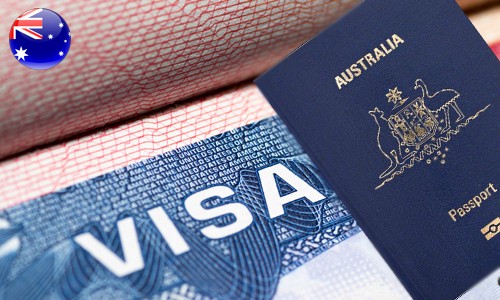 There are thousands of visa types out there, and it can be very difficult to know out of the box which is right for you. The best immigration consultant in Perth can tell you that each visa class and subclass is intended for specific types of entrants. The Australian Department of Home Affairs (DHA) keeps a close eye on visa types during applications, and you need to pick the right subclass if you want your application to be processed fast. If you're visiting family or simply visiting Australia as a tourist, then Visitor Visa Subclass 600 is perfect.
The Streams for Visitor Visa Subclass 600
The Visitor Visa 600 subclass actually has five different streams that you can apply under. Here they are so that you can figure out the Tourist visa Australia immigration will ask you for.
Tourist Stream
Most applicants for the Visitor Visa 600 apply through the Tourist stream. If you want to visit the country and take a holiday, then this is the right choice for you. You can lodge an application before/after you depart, but it's recommended to make the application beforehand. This visa can take at least 1 month to get processed. You also need to be on the lookout for the '8503 No Further Stay' clause for all in-Australia applications.

Sponsored Family Stream
You can also apply for the tourist visa subclass 600 if you have a relative who is a registered resident of Australia or an Australian citizen. If they are 18 years of age and older, then they can sponsor your visa application. This expedites the process and makes the visa get approved much faster. Usually, the processing time required for this stream is 1 to 4 months.
Business Visitor Stream
The visitor visa subclass 600 can also be applied for under the business visitor stream. This is a category reserved for individuals who plan to visit the country for business purposes. This visa is for people who want to visit Australia for "business purposes", and not to expressly work in the country. As a result, the visa processing time for the business stream can be short. However, you will need to provide business-related evidence, such as –

Invitations from the host business/organization

Registration details for a business event/conference

The letter that vouches for your visit and provides information about the intention behind your visit

Contact details of your Australian contacts/hosts and your reasons for visiting

Proof of your current employment and of your professional qualifications

Annual report of your current organization – proof of your company



If you are a citizen of China, India, or the United Arab Emirates (UAE), then you can pay a sum of 50,000 AUD to expedite the processing. However, to do so, you need to apply through an offline process.

Approved Destination Status Stream
If you are planning a vacation in Australia that's part of a tour, then you need to apply through the approved destination status stream of the tourist visa subclass 600. Actually, for most of the tourists, the tour/travel agency will make the application for you. Remember to provide them with all of your documents and info so that the process goes smoothly. The travel agent will need to work with the best visa agent Perth has to offer, and they'll make all of the arrangements.
Frequent Traveller Stream
This stream is reserved only for residents of the Chinese mainland who visit Australia on a very frequent basis for business or personal purposes. The frequent traveler stream is a long-term visa that can grant you up to 10 years of stay. However, you cannot stay for an extended period of 3 months or more with this stream.
Mandatory Documents for Visitor Visa Subclass 600
Here are some of the mandatory documents that you will need to submit for the swift processing of a tourist visa subclass 600.

Character Certificate: Be prepared to furnish the visa authorities with a character certificate that's written and signed by your employer. You can also get a certificate from the police. If you have served in the military of your country previously, you can get a certificate from your erstwhile superior officer.

Proof of Identity: You need to provide the visa authorities with proof of identity, which can be any form of identifying and legal documentation. For example, a voter ID card, a passport, a driving license, etc. are identity proofs. You might be asked for bank statements as well.

Proof of Address: For a temporary visa such as the Visitor visa 600, you will have to provide proof of address. You can provide an electricity bill, bank mortgage documents, etc. and this will act as evidence that you own certain assets (such as a house) in your home country.



Essential Document Checklist
A valid passport that is valid at least 3 months from the time of arrival within Australia

Documents that act as evidence towards the purpose of your visit to Australia

Proof of identity

Documents that contain information that can be used to contact you – such as an email ID, phone number, etc.

Valid debit/credit card

Health report that has been evaluated by a Medical Officer of the Commonwealth (MOC)

Valid health insurance paperwork

Penal clearance certificate from the police

Character certificate issued by your employer that verifies your intentions

A complete character statutory declaration for the application



Cost of a Subclass 600 Visa
The best immigration consultant in Perth will offer you various plans, depending on the stream that you choose. You will have to pay anywhere between AUD 145 to AUD 1645, depending on the amount of time for which you are staying.

Summing Up

This has been an in-depth explanation of the Visitor visa subclass 600, which is the best choice for anyone wishing to visit Australia for a short period of time. Get in touch with the best Visa Agent Perth, and they will ensure that you can enter the country very smoothly.