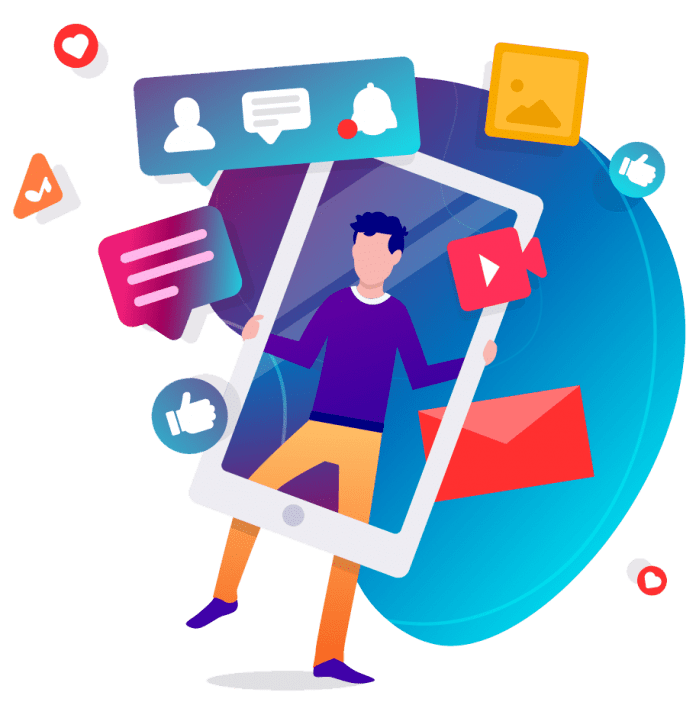 Technology has transcended all limits with its recent 5G technology innovation. 5G technology has enabled smartphone users across the world to enjoy speeds 20 times faster than 4G. The fifth generation of technology is powerful enough to achieve a speed of up to 20 Gigabits per second, making it faster than a fiber broadband speed. That's a lot of speed you get every second. It's amazing – but let's ask the real questions before we get hyped up about numbers.
Is it powerful enough to replace 3G and 4G? Should you spend your money on getting a new phone that supports this emerging technology? Is getting your hands on a 5G phone that easy? Do big networks offer wide 5G coverage? Does 5G technology carry long-term potential?
Well, this comprehensive guide on 5G is what you need to put a full stop to the never-ending questions about the impressively fast technology!
Can 5G Replace 3G and 4G Phones?
While the transition from 4G to 5G is groundbreaking, it's fair to assume that 5G can never replace 4G as it's only improving 4G LTE technology. This means that your 4G phones won't turn obsolete because of the introduction of 5G technology and smartphones. 4G and 5G technology share a few similar aspects. While accessing a 5G network requires a 5G phone, you can still enjoy the fast speed and its benefits on the existing 4G network.
5G networks still need 4G to establish a rapport between the network and phone before establishing a 5G connection. This simply translates to the fact that 5G technology is building from 4G connections.
Is 5G Widely Available?
While the rollout of this lighting fast technology is gradual, it's fair to expect the network to be widely available across countries within the next 2 to 5 years. But can we see that happening? Or is buying a 5G phone not worth it because of unavailability and low coverage?
5G is an impressive technology aiming to improve 4G connectivity in many areas. However, the 'standalone' feature of 5G which allows a phone to go into 5G mode can take years to fully roll out all over the world. As said previously, 5G networks are dependent on 4G connectivity in many areas.
Many internet service providers are finding it difficult to support 5G for uploads since it's mostly available for downloads only at the moment. So you'll have to wait for a year or two for the technology to be widely available.
Will I have to Dump My 4G Phone?
If you've just recently bought a new 4G phone, you don't have to panic. 4G is a wireless technology that gives networks and phones across the country access to hundreds of possibilities. Rural areas in the U.S may not even have 5G coverage for a while and some devices and smart home applications depend heavily on 4G connectivity to function properly. And many products and devices don't necessarily require a super-fast connection or unlimited amounts of data, so a 4G connection is more than enough.
Moreover, 5G phones are expensive. It will take time for companies to manufacture 5G smartphones belted towards reasonable prices, especially prepaid ones. So, you don't have to dump your 4G phones because faster technology is crawling up the ladder. A good internet connection is all you need to fulfill all your online needs.And guess what, Wave Broadband brings you affordable cable internet that offers up to 940 Mbps, so you can browse, stream and game as much as you want.
Will I get rid of Data Caps On 5G?
Not necessarily. Data caps are a service provider's favorite part of an internet plan. Even if you've subscribed to an unlimited data plan, you'll experience slow speeds after using up a certain amount of data. Unlimited never means unlimited.So, getting a 5G phone or service isn't going to magically save you from data caps.
If you're going to stream your favorite Netflix original in 4K on data, you're about to lose your data quicker than you imagined. To take full advantage of 5G applications, you may need to get an unlimited 5G data plan.
Wrapping It Up
Yes, 5G is the next big thing, with most of it already rolled out in major countries. However, due to limited availability, pricey options, and numbered 5G phone manufacturers, it's better to wait to buy a 5G phone rather than rushing into it.